Welcome to Learn Assembly
Since 2013, Learn Assembly has been supporting the transformation of more than 200 organizations to give learning a strategic role and develop individuals' employability.
To achieve our goal, we have built a team of experts in, among other fields, learning, change management, digital learning, etc. from various backgrounds.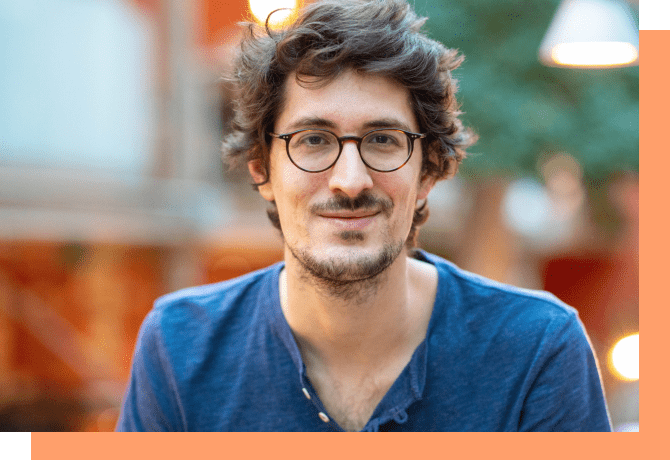 Professional self-learner, Antoine first studied literature before attending a business school.Professional self-learner, Antoine first studied literature before attending a business school. Passionate about the digital and education worlds, he founded Learn Assembly to help learning and employability optimists grow. Antoine is also a member of the boards of directors of Acteurs de la Compétence (Professional Learning Federation) and EdTech France Association.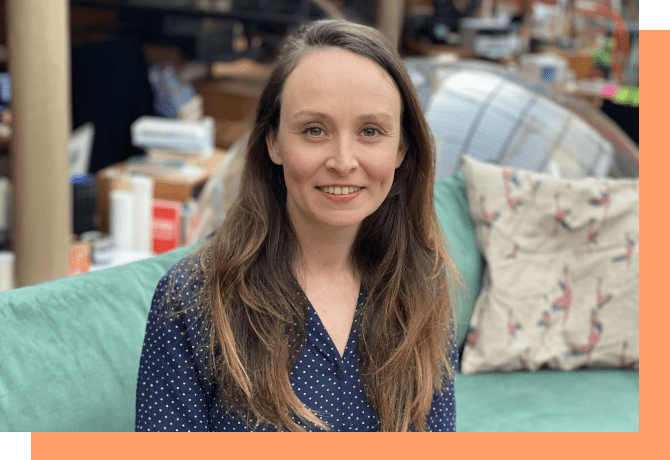 Consulting & Learning Director
Emilie is Head of the consulting and learning activities at Learn Assembly. In charge of R&D and learning quality, she helps the project management teams to design the best learning experiences possible. Emilie has a PhD in Management Sciences and before joining Learn Assembly, she was the Director of the Business Transformation Master's Program at Université Paris-Dauphine.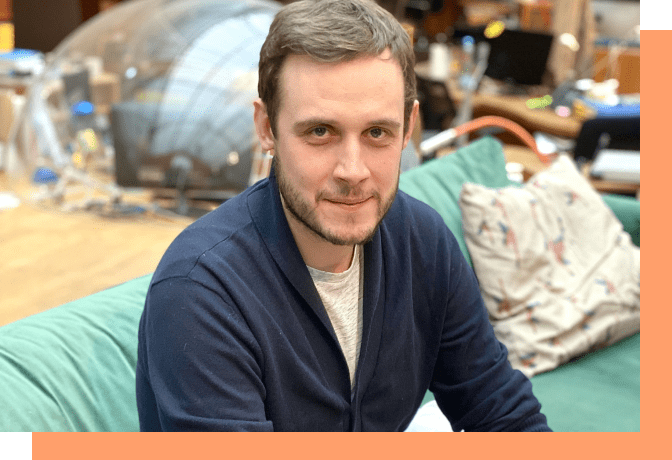 Managing Director of Learning Boost
Rodolphe has more than 5 years of experience working with several HR departments. He has developed this experience in companies like Coorpacademy and 365Talents. He is convinced that developing skills is key to the competitiveness of companies and the employability of individuals. He joined Learn Assembly to define and implement the business strategy. Today, as the Managing Director of Learning Boost, his mission is to define and lead the development strategy.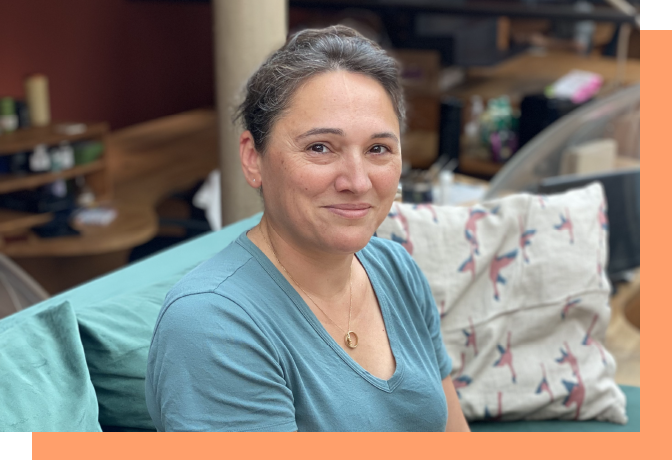 Doctor of engineering in biomechanics, Agnès discovered the learning and development area at AREVA where she was a design engineer and then became a training program manager for nuclear safety. After that, she joined Kumullus, an EdTech start-up for videolearning as a Project Director. She then became the Learning Director at the Institut Français des Administrateurs (French Institute of Directors). She finally came back to the technical industry for a branch of SNCF Réseau, where she restructured the training organization. She is now part of the Learn Assembly team as a consulting Director. Her goal is to put learning and skill development at the heart of companies' strategies. She is comfortable in different worlds, from technical industries to beauty, higher education institutions or even banking, pedagogy is the common thread of her career.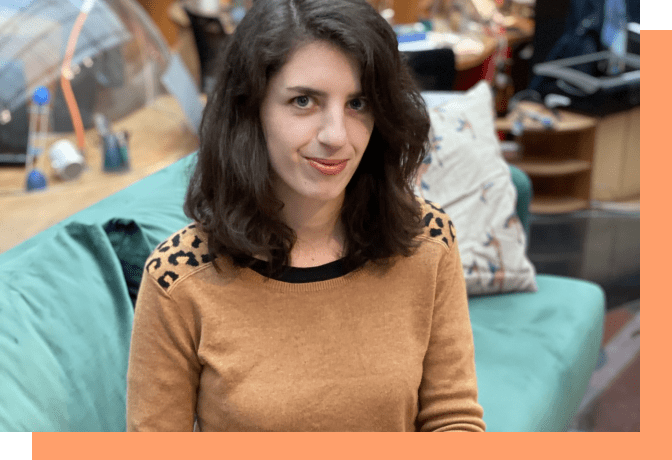 Marketing and Communication Director
Pascaline has a Master's degree in translation and intercultural communication. She started her career in the USA where she organized Learning Expeditions for big corporations. Shen then lived in Mexico where she participated in the launch of several start-ups in the e-learning, social impact and FinTech industries, as Head of Learning Experience and Head of Marketing and Communication. Today, she is leading the marketing, content and communication strategy for Learn Assembly and Learning Boost.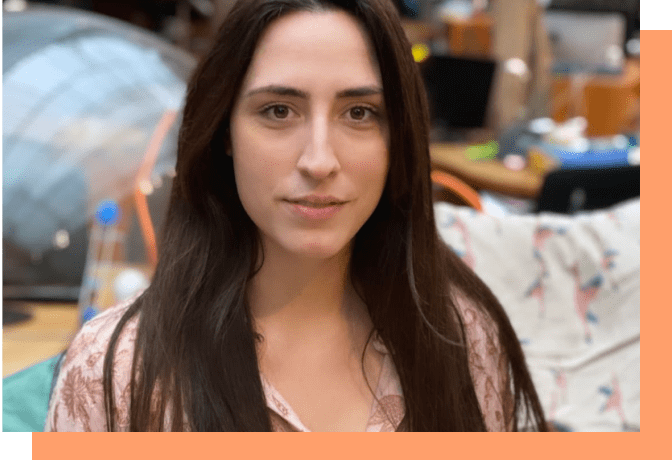 With a Master's degree in Digital Creation and Learning at University d'Orléans, Morgane joined Learn Assembly to design learning experiences. She is also Customer Success Manager for Learning Boost.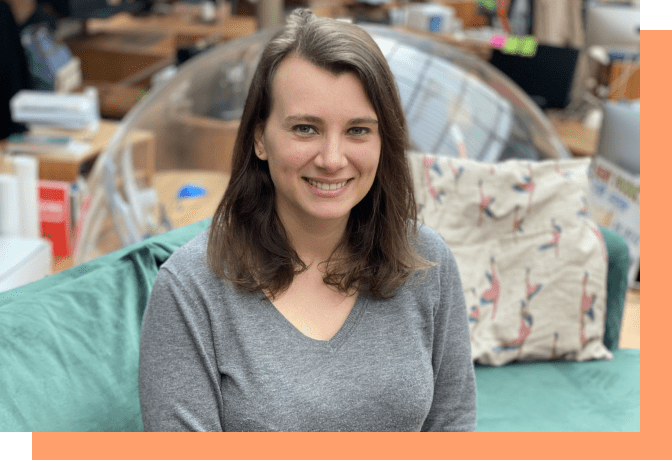 After studying humanities and then attending a business school, Mathilde worked in the cultural area before entering the strategic consulting world.
What's most important to her is to develop, recognize and transfer knowledge. This is why she completed her studies at Le Bahut (a school specialized in digital learning) before joining Learn Assembly.
After studying industrial engineering, Karl worked in Chicago in various positions related to decision making and planification then in Paris as consultant on organizational and operational excellence projects for various industries.
He followed a training in digital pedagogy at Le Bahut and wants to conceive environments allowing the emergence of everyone's potential and infuse a learning culture within every corporation.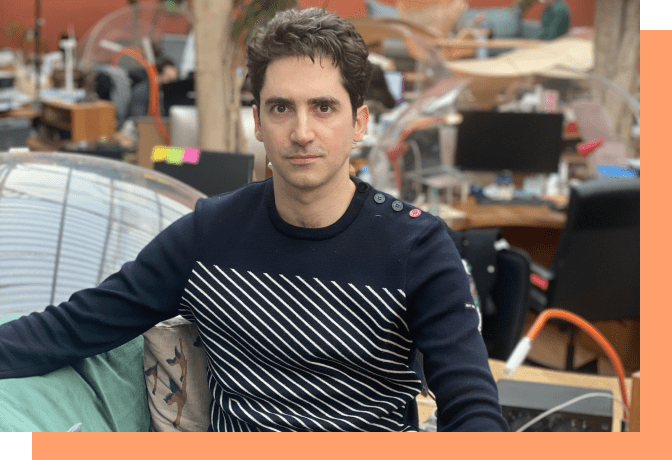 Brice started his career in international business development before specializing in the learning field. He worked at the lawyers' school of Paris (EFB) where he was first in charge of international relations and then managed the learning teams. Passionate about MOOCs and the design of learning experiences, he studied digital learning at Le Bahut before joining Learn Assembly.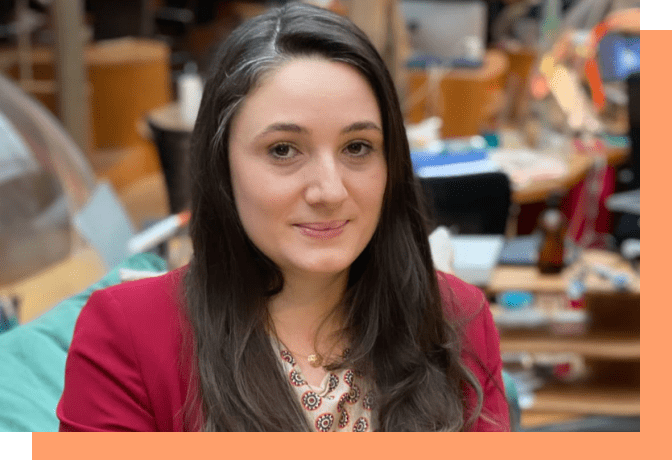 fter studying communication, Séverine worked in this area for several years and then started managing services or associations. Her experience led her to take different roles within training organizations: support function in communication & marketing, trainer for initial and continuing learning programs, and manager of a center. Today, as a learning consultant at Learn Assembly, she helps training organizations transform.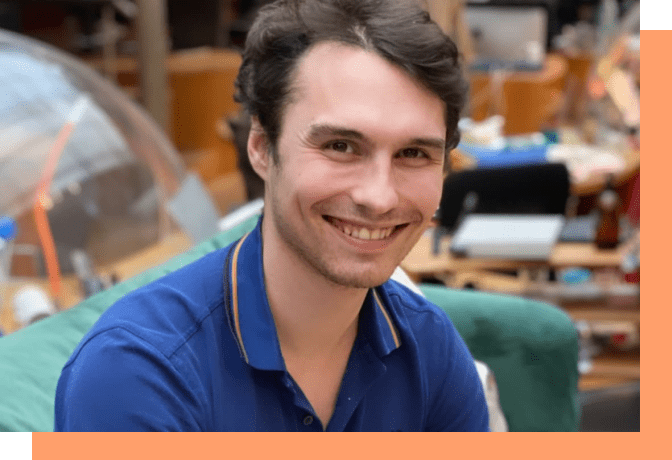 Learning Boost Product Manager
Stanislas studied political science and innovation management. He then worked alongside companies to help them implement their management transformation projects. As Product Manager, he leads the Learning Boost functional and technical evolution to answer the customers' needs and ensure the best user experience possible.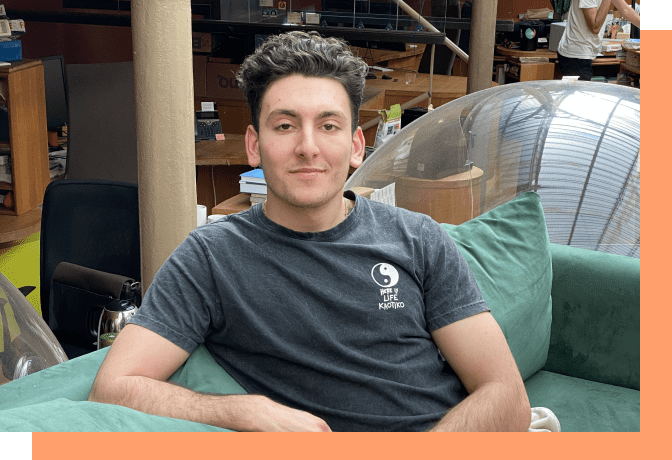 Learning Boost Account Manager
After a culinary arts and entrepreneurship Bachelor's degree, Enzo developed his professional experience as a chef in the restaurant industry. Then, he completed his academic career with a Master's degree in Sales Management and Business Development. He joined Learning Boost to develop the activity and increase its visibility.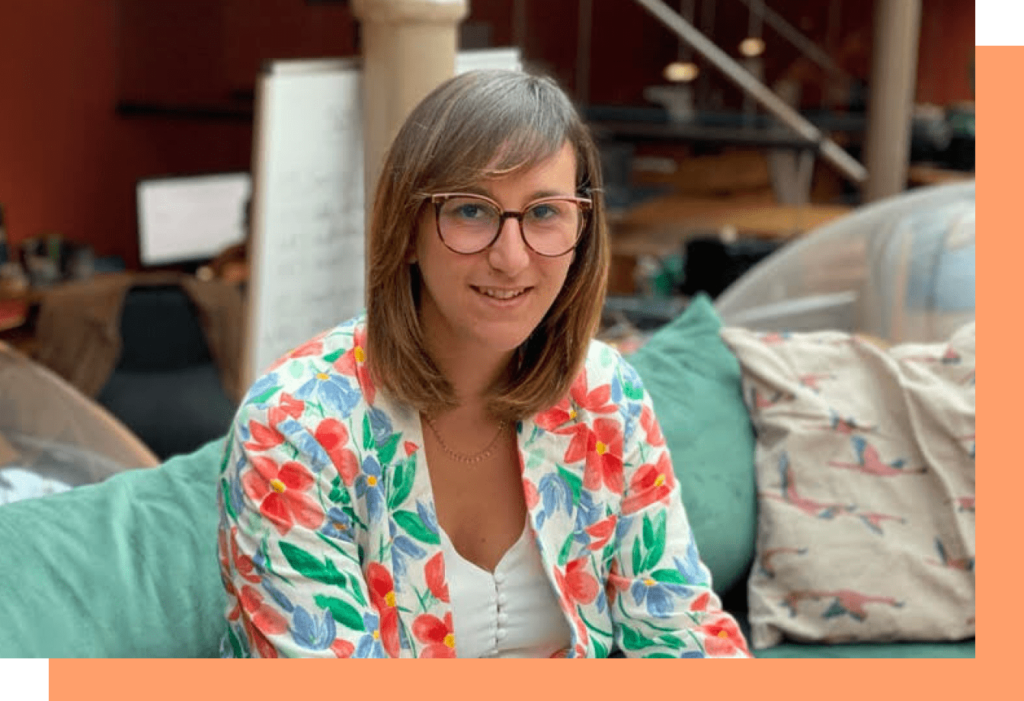 Administrative and Financial Manager
After graduating from the Montpellier Business School, Marion decided to begin her professional career in one of the Big Four to lead accounting and auditing missions. With this experience at hand, she now wishes to discover the corporate world from the inside. This is why she decided to become an administrative and financial manager at Learn Assembly. She now does what she is passionate about, which is supporting supports the growth of SME and start-up.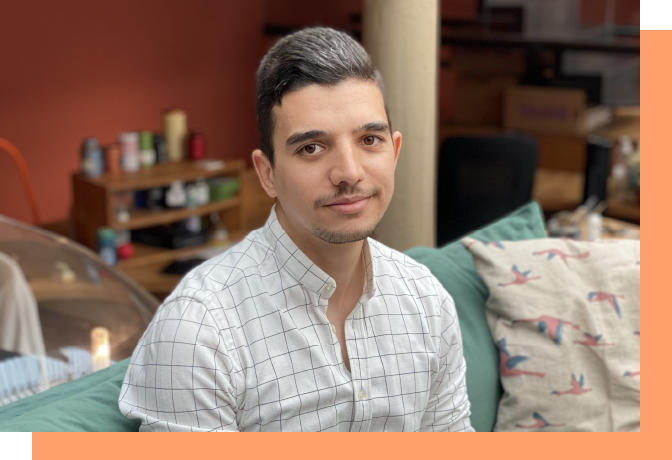 Passionate about design and entrepreneurship since his childhood, Anas first studied at the Beaux-Arts school in France and then started a Bachelor in digital creation. What motivates him professionally speaking is evolving in an environment where learning is a priority. This is why he joined Learn Assembly team as a graphic designer.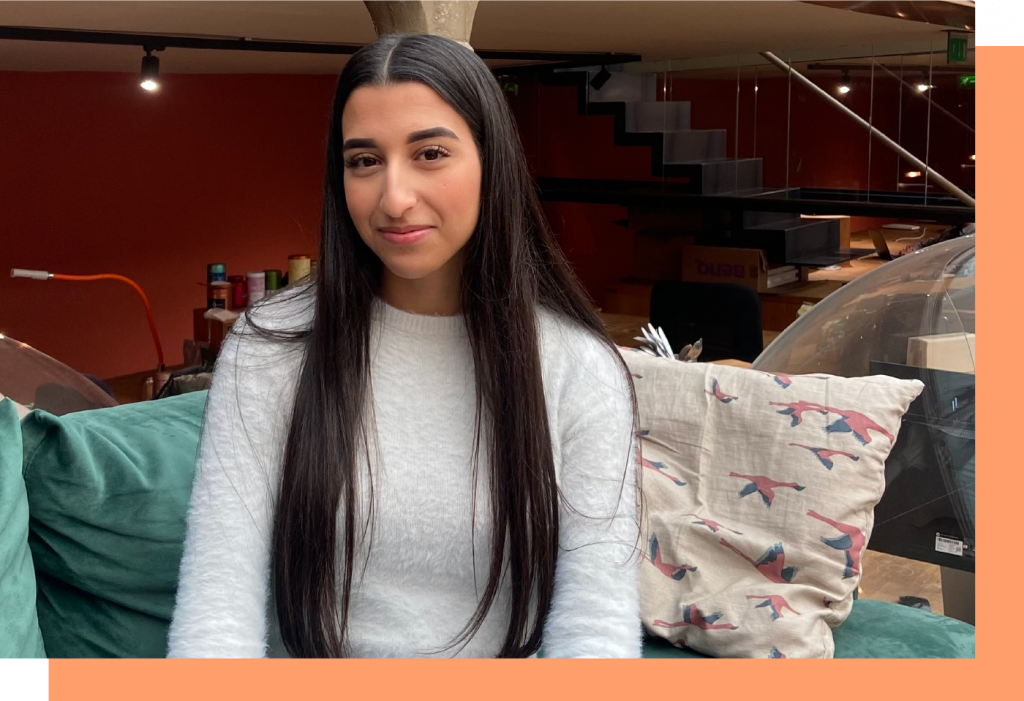 Marketing and Communication Assistant
Sana graduated from a Business School. After a year in Barcelona to study marketing, she confirmed her choice and decided to start a Master in Digital Marketing. Sana joined Learn Assembly as a Marketing and Communication Assistant.